North Logan City Exemplary Award Winners 2017
24th of July Celebration!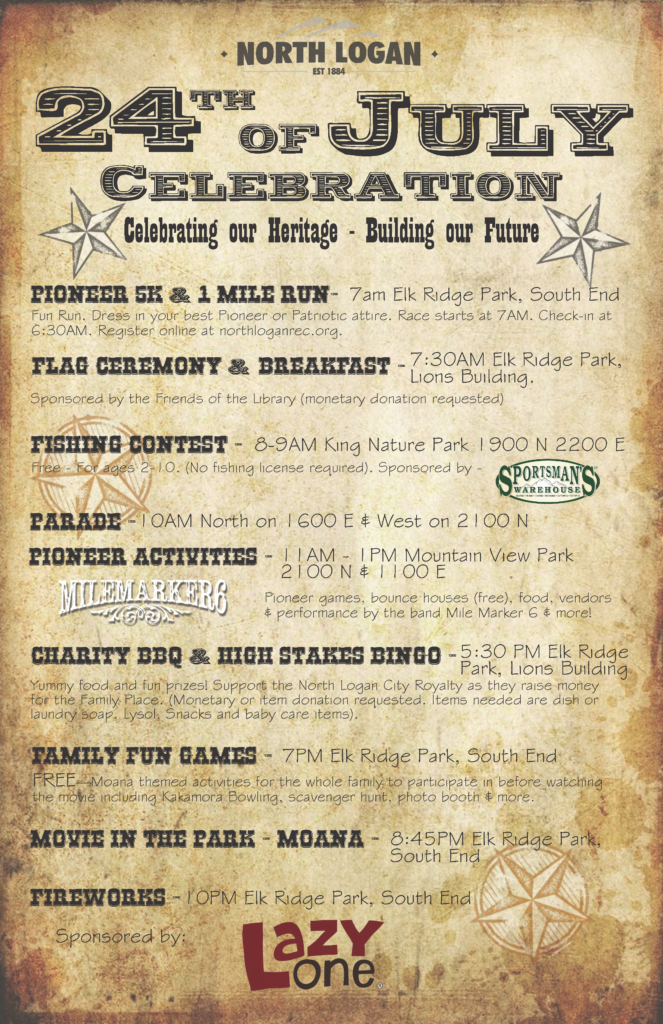 Firework Restrictions
All fireworks are currently restricted east of 1600 E in North Logan City until further notice.
Splash Pad!
The Meadow View splash pad will open on June 3rd.
The Elk Ridge splash pad will be open on June 10th.