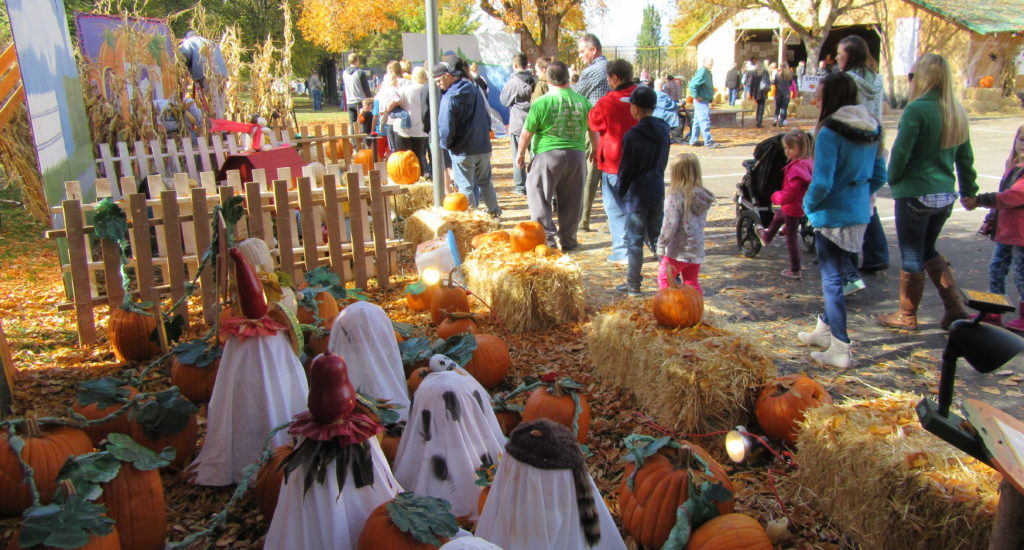 OCTOBER 19, 20, 21, 23 & 24 @ Elk Ridge Park




Free Admission!
WHAT IS THE PUMPKIN WALK?
Since 1983, the North Logan Pumpkin Walk has been a Cache Valley Utah tradition! This free to the public event features dozens of displays created from pumpkins by local residents. For more information on the history of the Pumpkin Walk check out the history by clicking here.
INTERESTED IN CREATING A SCENE?
Check out this instruction sheet for more information. If you have more questions please feel free to call a committee member. We would be happy to answer any questions you have!
Pumpkin Walk Instructions
WHERE SHOULD I PARK?
Between 9:00 am. and 6:00 pm. the parking lots at Elk Ridge Park will be open for visitor parking.
Parking lot at Elk Ridge closes at 4:00 pm, buses begin at 6:00 pm. Park at Greenville Elementary (400 E. 2500 North) or the Cache Valley Specialty Hospital. The Cache Valley Transit District will run buses every few minutes between the school to Elk Ridge Park starting at 6:00 pm, where the Pumpkin Walk is held.
For directions to the Pumpkin Walk click here.
HOW DO I VOLUNTEER?
There are many ways for community members to get involved with the Pumpkin Walk. For details on how to get involved and volunteer click here.